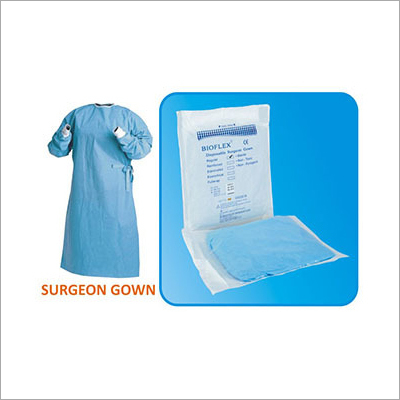 Surgeon Gown
Product Description
We are the leading manufacturers, exporters and suppliers of our highly demanded Surgical Gown. This gown is made from non-wovenpolypropylene fibres. These gowns are used to prevent direct contact &transfer of infective agents from the surgical team to the operating wound viceversa. Our gowns provide durability and adequate water-repellent protection.Our surgical gown gives surgeons and nurses desired mobility and flexibility. We offer our Surgical Gown to the clients at affordable prices.
Features:
High tear strength
Soft fabrics
Smooth texture
Disposable Surgeon Gown
Medical grade SMMMS
43 GSM non-woven materials.
Antistatic
Water Repellent
Very low in lint
Packed in medical grade pouch with ETO indicator to ensure the sterility.
This product can be customized as per customer's requirement.