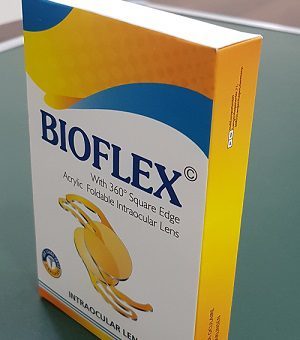 Hydrophilic Foldable Yellow Aspheric
Product Description
Product features:
Dual Haptics
Greater stability due to larger contact area
The lens design ensures smooth insertion , perfectly center & ultimate inside the eye.
Natural Yellow Hydrophilic Aspheric , 26% Wter content with UV filter UV-A (violet light & dark blue blue light) filter and allowing healty blue spectrum light in.
Five degree angulation facilitates error free implantation
Better visual acuring & enhanced contrast even at night mode.
360 degree sharp edge around the whole outline of the optic reduces the cell adhesion for highest possible PCO prevention.
Preserving the natural colour perception , contrast sensitivity & protecting the retina.
| | |
| --- | --- |
| MODEL | FSQAY |
| Optic Diameter | 6.00 mm |
| Overall Diameter | 12.50 mm |
| Optic Design | Negative Aspheric Biconvex |
| Haptic Design | 5 degree Angulation |
| PCO Protection | 360 perfect Square edge around the optic edge |
| Suggested A. Constant | -ve Power Range: 117.4 |